Scura, Wigfield, Heyer, Stevens & Cammarota Blog
Helping Victims Establish Liability Following a Car Crash in New Jersey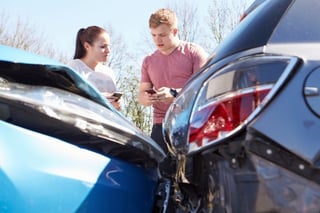 It is an unfortunate reality to face, but essentially every time an individual travels on the roadways, they are at risk of being involved in an accident. New Jersey residents are also aware that these dangers do not only impact other drivers and passengers on the roads but also pedestrians and cyclists traveling on the roadways as well. Our law firm understands that the risks associated with a car accident are often attributed to a driver's negligence. Because of this, injured victims and family members of deceased victims should note the rights they might have following a car crash.
An Auto Accident Attorney Can Help You
No matter the severity or details of the collision, a motor vehicle accident is often an event that could greatly impact victims in the short-term and the long-term. Our law firm is aware that the emotions, pain and expenses following a car accident can be extensive and overwhelming. In these matters, it is crucial that victims take timely action against the party at fault and understand how to navigate a civil action such as a personal injury claim.
Our attorneys are skilled and knowledgeable about the legal processes available to accident victims and have successfully helped past clients negotiate fair compensation for their losses. A monetary award could help cover costs associated with medical bills, pain and suffering, lost wages and other related costs.
Establishing Causation & Liability Following a Car Crash
Establishing causation and liability is imperative following a car crash, and our attorneys are knowledgeable about the investigation process required to hold a negligent party responsible. Whether a driver was distracted, speeding, under the influence or violated a traffic law, our attorneys know how to prove cause and liability, and have helped past clients successfully assert and prove these claims.
Contact an Auto Accident Attorney in NJ Today
Following a car accident, it is important that victims and their loved ones understand the options available to them. To learn more, contact an Auto Accident Attorney in NJ at our law offices. We can provide general information and help victims get compensation and hold a negligent driver accountable.
Share Article
Need Help? Contact Us Today!