Scura, Wigfield, Heyer, Stevens & Cammarota Blog
How Are Medical Bills Treated in Chapter 13 Bankruptcy?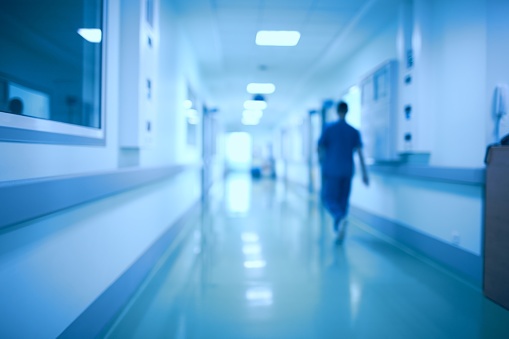 Medical bills are one of the biggest financial burdens that Americans worry about each year. Different from your monthly credit card bills or mortgage payments, medical bills can often be so large threat they become a scary afterthought that most people simply don't want to deal with. For this reason, medical bills are also one of the most common reasons that Americans seek debt relief through Chapter 13 bankruptcy.
A 2009 study showed that 62 percent of people attributed their bankruptcy to overwhelming medical debts and/or losing their main source of income due to an injury or illness. Although it is impossible to completely wipe away your medical debts in one fell swoop, Chapter 13 bankruptcy is designed to create a manageable repayment plan. Through the protection of your repayment plan, you have a good chance of only paying back part of your large medical debts before the remaining balance is discharged.
How is Medical Debt Handled When Declaring Chapter 13 Bankruptcy?
Chapter 13 bankruptcy is often referred to as a "wage earner's plan" because it allows individuals with a regular source of income to develop a repayment plan. This repayment plan is created with the help of a bankruptcy trustee to help individuals to repay their debts over a certain time period. Typically, debtors can repay their debts within a 3 to 5 year time frame.
When you file for Chapter 13 bankruptcy, your debts are usually sorted into 4 different categories. While there will be certain debts that are given special priority over others and cannot be eliminated through the bankruptcy process, medical bills are not one of them. Lucky for those with large medical bills hanging over their heads, this type of debt is considered a general unsecured debt similar to credit card debts. Because the debts are unsecured, they won't receive any special priority treatment and over time they can easily be paid off by following your bankruptcy repayment plan.
Unsecured Debts in Chapter 13 Bankruptcy
One of the greatest benefits for individuals who choose to declare bankruptcy under Chapter 13, is the fact that you can keep your property. In return for keeping your home, cars and other important personal property, the bankruptcy law dictates that you must pay off your creditors through your Chapter 13 repayment plan. How much of the debt must be paid off depends entirely on the type of debt in question.
All secured debts, like your car loan and mortgage payment, will continue to be paid monthly if you want to keep them in your possession. Additionally, secured debts and other types of debt, such as child support or alimony must be repaid in full. But arrangements for any unsecured debts, like your medical bills, are treated differently. Certain factors including the amount of your disposable income and the amount your debtors would have received under Chapter 7 bankruptcy are used to determine what percentage of your unsecured debts must be paid to satisfy your repayment plan.
When you declare Chapter 13 bankruptcy, you will be required to pay a percentage of your unsecured debts through your repayment plan. Then, once you have satisfied your repayment plan, the remaining balance on your unsecured debts will be discharged, leaving you with a clean slate to rebuild. This means that most people will only end up paying a small portion of the total amount due on their unsecured debts. In fact, many of the individuals who choose to file Chapter 13 bankruptcy will only have to pay pennies on the dollar for their medical and credit card debts.
Can I Get Rid of My Medical Debt Under Chapter 7 Bankruptcy?
The simple answer is, yes. Because medical debts are unsecured debts, they can be eliminated under Chapter 7 but not everyone is eligible to declare Chapter 7 bankruptcy. Under Chapter 7, most medical bills are generally discharged or wiped out. To qualify for Chapter 7 you must complete the "means test," which will take into consideration your current income, expenses and debts to determine whether it is possible for you to repay your debts over time via Chapter 13.
For higher earning debtors, Chapter 7 may be off the table. So while unsecured debts can be discharged under both chapters, you may not have the option to wipe them clean right away. But keep in mind that even under the Chapter 13 repayment plan, chances are that you will be repaying a small fraction of the total debt owed on your unsecured debts. Which means that you will still have a chance to get your finances in order and start to rebuild your credit.
Are There Other Options for Paying My Medical Debt
Filing for bankruptcy is not a decision that should be taken lightly. There are many ways that you may be able to pay back your medical debt before turning to bankruptcy, including:
Discounts for Paying Medical Bills in Full

Negotiating with Your Creditors
Paying Off Medical Bills with Credit Cards
While these options may work for some debtors, in reality, they typically lead to more debt over time. For example, paying off medical bills with a credit card can be an easy temporary fix that allows you to get a great discount for paying your balance in full. However, you'll then be responsible for your credit card payments each month. Additionally, if the amount charged to your credit card bumps your total credit card usage percentage up, your credit score will go down.
Make the Right Choice for Your Future
If you are feeling the pressure of immense medical debt hanging over your head, bankruptcy may be the answer. If Chapter 13 bankruptcy is the right answer for you, know that you are not alone. For many Americans, bankruptcy is the only safe and legal way to get rid of their unsecured debts and regain control of their financial future. Put a stop to the harassing phone calls and letters today, by beginning the bankruptcy process with the help of the skilled and knowledgeable team at Scura.
Interested in learning more about how Chapter 13 bankruptcy can work to eliminate your medical bills? Call 888-412-5091 or visit our experienced New Jersey bankruptcy attorneys online today for more information and schedule a free initial bankruptcy consultation.
Whether you need to completely eliminate your debt through Chapter 7 bankruptcy, or need to reorganize your credit payments through Chapter 13 or Chapter 11, we are well qualified as a full-service bankruptcy law firm for people in these and other New Jersey counties: Passaic County, Hudson County, Essex County, Bergen County, Morris County, and Sussex County. Call us today at 973-870-0434 or toll free 888-412-5091.
Share Article
Need Help? Contact Us Today!