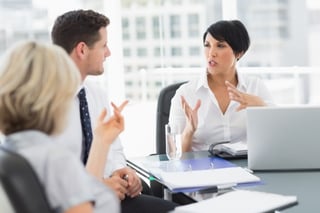 For small business owners in New Jersey, even a small issue with debt can feel daunting. A lot of time and dedication have been put forth toward building the now functioning business; however, when debt becomes too challenging to handle, this can make it feel like the business is falling apart. There are several debt relief opportunities available to business owners, and it is important to take the time to understand what route is best.
Is Business Debt a Reason to File Business Bankruptcy?
Is business debt enough reason to file for business bankruptcy? Filing for bankruptcy is often considered a major step that could impact the financial future of the business, and even the business owner, for an extended period of time. When assessing if bankruptcy is the best route, it is important to consider what type of debt is causing the financial harm and what type of bankruptcy is the best way to address it.
For small business owners, financial problems can often stem from both business debts and personal debts, and at times, it may be difficult to discern what the real culprit for the current debt situation is. If personal debts are causing most of the problems with the business, it is best to consider options for personal debt such as Chapter 7 or Chapter 13. However, if the debts related to the business are causing the business owner to suffer financially, then Chapter 11 could be the better option.
Business Bankruptcy Can Help Business Owners Reorganize Debts
Business bankruptcy can help a business owner reorganize their debts. This could help him or her establish a payment plan that works with their current situation. One advantage of bankruptcy is that the debt forgiven in the process is not taxable as income. On the other hand, tax might be owed on forgiven debt if the debtor is not insolvent.
Filing for bankruptcy is a big decision no matter the type of debt. It is important that individuals understand how they can take steps toward a healthy financial future. Seeking guidance from a business bankruptcy attorney can help debtors better understand their situation and their debt relief options.
Contact a Business Bankruptcy Attorney Today for Help!