Scura, Wigfield, Heyer, Stevens & Cammarota Blog
Is It Time to Consider Your Estate Planning Needs?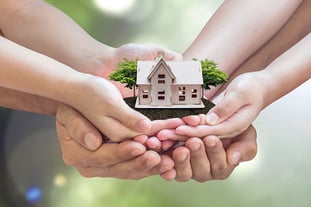 It is never too early or too late to start planning ways to protect your family finances for the future. Wills and trusts are very important legal tools for you to protect your loved ones from making tough decisions about your final wishes and financial matters after you die. You want your intentions carried through as to both who is receiving your assets and you also want to protect your beneficiaries from unnecessary tax. Bottom line, you want as much going to your beneficiaries as possible.
For many years the goal of estate planning was to assure that your intentions were achieved with respect to who should inherit your assets and under such conditions you might wish to impose. While that remains the primary objective of modern estate planning, the reality of the potential impact federal estate and inheritance taxation can have must now be addressed so that it can be minimized or eliminated entirely.
From years of experience representing numerous generations of wealthy clients in New Jersey, Scura, Wigfield, Heyer, Stevens and Cammarota's estate planning attorneys grasp how personal these prominent decisions are for individuals and families.
Our services range from the drafting of simple wills, as well as powers of attorney and living wills, to sophisticated estate plans involving complex testamentary documents, trusts, gift making programs, and the like. At a minimum, you should have a basic will, power of attorney and living will or health care directive.
We also handle guardianship and conservatorship proceedings, and represent fiduciaries in inheritance and estate tax matters before the Internal Revenue Service, the New Jersey Division of Taxation and the Florida Department of Revenue. Unfortunately, the death of a person without a clear plan of distribution can result in litigation or a lawsuit between the beneficiaries. Our firm can help you navigate through those difficult issues. To be sure, a great way to avoid these problems is to have a clear estate plan in place so there is no fighting after your death.
What is Estate Planning?
When clients hear the phrase "Estate Planning" they usually think of well-off individuals safeguarding their valuable assets. This assumption couldn't be more inaccurate. Regardless of how much money you have in the bank, any person should think about what will happen to your assets when you pass away as well as who should receive your assets.
Why is Estate Planning Important?
Estate Planning, enables a person to execute certain decisions when they pass away. This can include distribution of property or medical treatment care options. Planning ahead of time allows you to carefully consider and review certain options towards your estate and craft tailored tactics that preempt any disputes.
Types of Estate Plans
Typically, estate planning involves insurance policies, distribution of real property, investments, bank accounts, and/or certain assets the person possesses. In addition, estate planning can encompass school tuition accounts, trusts, and various other plans that can unearth during a person's lifetime. To fully comprehend the plan options available to you and your family, it is crucial to consulting an attorney at this time.
Risks with Avoiding Estate Planning
If you do not plan your estate, you run the risk of family members arguing over your property as well as your end-of-life care, which can be a difficult decision. If the family dispute over your estate goes to court, the process can be excruciatingly slow expenses are very expensive, and in often cases, family relationships can crumble. What's more, certain assets, such as land, land can be difficult to divide, as some family members may want to sell the plot against the wishes of the other family members.
How We Can Help
A lawyer can inform you of the very basics of estate planning as well as craft a suitable plan that reflects your wishes. We will guide you through the formation of central estate planning documents. This can include a health care proxy, a will, and a power of attorney. Though you'll be making all the important decisions, we are here to help you understand occasionally multifaceted implications of each option presented to you.
Initial Consultation
For more than 40 years, Scura, Wigfield, Heyer, Stevens & Cammarota, LLP, has been the estate planning law firm families throughout eastern New Jersey and New York City have turned to for their estate planning and probate law administration needs. A consultation fee is charged for all estate planning and estate administration matters. The cost of the initial consultation will be credited towards services performed.
Contact us to learn more about our complete range of services, including:
Standard wills and pour-over wills
Family trusts, revocable living trusts
Charitable giving
Durable powers of attorney, financial and medical
Guardianship and conservatorship
Business succession planning
A Complete Range of Probate Law Services
In addition to estate planning legal instruments, our lawyers also provide fiduciary and probate services families need upon the death of an estate holder:
Estate administration, dealing with creditors
Contested will litigation
Trust administration
Legal assistance for executor
Call us at 973-870-0434 or schedule an initial consultation to discuss your specific estate planning or administration needs today.

Pietro joins Scura Law as a a partner with the commitment to continue his tradition of serving his clients with excellence. He recognizes that the most precious asset we have is the confidence and respect of our clients, and our professionals strive to earn both every day.
Share Article
Need Help? Contact Us Today!