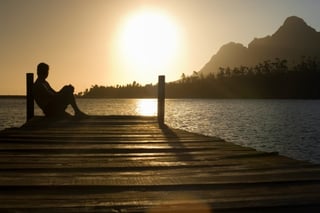 We frequently write about the kinds of overwhelming debt that lead consumers to file for bankruptcy, the logistical challenges involved in the process and rebuilding one's credit after bankruptcy has been filed. These various subjects are all fairly straightforward, objective and relatively easy to navigate with the help of an experienced bankruptcy attorney. However, there is one critical aspect of filing for bankruptcy that is uniquely personal.
The Stigma Associated with Filing for Bankruptcy
Though the stigma associated with filing for bankruptcy has faded dramatically in recent years, many consumers still struggle with the ethical and moral aspects of the question, "Should I file for bankruptcy?" Many feel guilty for reorganizing and discharging their debts due to a sense of obligation to their creditors. While honoring one's contractual relationships without deviating from the original terms is an admirable goal, it should not stop you from seeking bankruptcy protection if you need it.
Americans generally do not file for bankruptcy unless it has become extremely difficult or impossible to honor creditor obligations under their original terms. As a result, feeling guilty for renegotiating these terms or discharging debt is a losing battle. If you could pay your creditors without significant hardship, you would. But if you cannot, the bankruptcy system exists to help you and your creditors find new common ground.
Debt Reorganization & Debt Discharge
If you reorganize your debts, your creditors will be repaid, just over a different length of time. If you discharge your debts, your creditors will generally be able to write those debts off when tax season rolls around. You will almost certainly not harm your creditors by filing for bankruptcy, but if you fail to get your debt under control and the ground back beneath your feet, you may be harming your present and future financial stability. In the end, it may be in your best possible interests to make peace with filing for bankruptcy.

For a free bankruptcy consultation, contact a personal bankruptcy lawyer today.

Source: , Yahoo Finance, "Should I Feel Guilty Filing Bankruptcy?"