Scura, Wigfield, Heyer, Stevens & Cammarota Blog
New Jersey Businesses and Chapter 11 Bankruptcy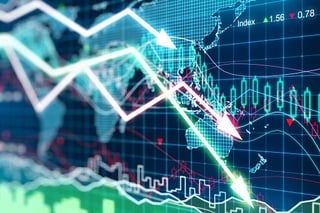 The recession may officially be over. But times are still tough, with unemployment high, housing values low, and everyone trying to adjust to a new economic reality.
Fortunately, bankruptcy remains a viable option in many cases for many individuals and businesses seeking debt relief.
A Local New Jersey Business Bankruptcy Example
In New Jersey, one business that has decided to go the bankruptcy route is New Jersey Motorsports Park (NJMP). NJMP recently filed for Chapter 11 bankruptcy.
For a number of years, NJMP has offered a variety of motorsports facilities and courses. Located in Millville, it also has a country club, trackside villas, and training courses for first-time drivers.
When NJMP recently announced its Chapter 11 bankruptcy reorganization and a plan to add equity and restructure its debt, its management expressed confidence that these actions would enable it to continue operating. The park's main creditor has already agreed to restructured terms.
Much remains to be done, however, as NJMP seeks to decrease its expenses and rework vendor agreements, The park says it will honor all scheduled 2011 arrangements. Much will depend, however, on the state of the overall economy.
Filing for Chapter 11 Bankruptcy Protection
Filing for Chapter 11 protection provides a breathing space and the chance to reorganize. But, without a sustainable business model, a business may ultimately have to liquidate.
These are questions that should be discussed with an experienced bankruptcy attorney. If you are a business owner who is considering a Chapter 11 bankruptcy, be sure to talk with us about your specific situation. Our Chapter 11 bankruptcy attorneys are here to help.
Source: "Millville's New Jersey Motorsports Park files for Chapter 11," NJ.com, 3-7-11
Share Article
Need Help? Contact Us Today!