Scura, Wigfield, Heyer, Stevens & Cammarota Blog
New Jersey Debt Relief: Bankruptcy or Debt Consolidation?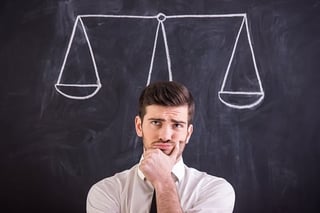 When New Jersey financial problems strike, individuals often seek to take these issues on their own. While it is possible to alleviate small financial hardships on their own, some debt relief options require assistance. When residents in New Jersey seek to reduce or erase their debts, it is important that they are fully aware of their options and how they could affect them. Taking precautions when going through a debt relief process will help ensure that they do not end up in a worse off position.
There Are Options for New Jersey Debt Relief
It is well known that consumer debt is an increasing problem across the nation. Whether it is caused by medical bills, unemployment or overspending, individuals should be aware of how they can properly address this situation. Depending on the amount and type of debt an individual is struggling with, there are various options they could consider.
Because some debt relief routes sound too good to be true, debtors should be cautious when using a debt relief, debt settlement or debt consolidation company. In some cases, debtors do not take note of the fine print, causing them to be in a worse off situation. While these can still be useful and valid solutions to debt problems, individuals should make sure it is the appropriate action to take.
Filing for bankruptcy is a possible debt relief option, especially if the amount of debt is large and the income of the individual is low in comparison. Personal bankruptcy could offer the debtor an ability to erase some or all of their debt or possibly set up a repayment plan with their creditors. Filing for a Chapter 7 bankruptcy or a Chapter 13 bankruptcy could allow the individual to obtain a better financial future.
Navigating the possible remedies to address debt issues can be difficult. This is especially true when debtors are in real financial trouble. Seeking advice about their options could help guide them through the process and ensure all paperwork is filled out properly and filed timely.
If you need help filing bankruptcy, a personal bankruptcy lawyer from Scura, Wigfield, Heyer & Stevens can assist you. Schedule a free bankruptcy consultation today.
Source: FTC.gov, "Debt Relief or Bankruptcy?"
Share Article
Need Help? Contact Us Today!