Scura, Wigfield, Heyer, Stevens & Cammarota Blog
New Jersey Personal Injury Lawyers Brain Injury Claims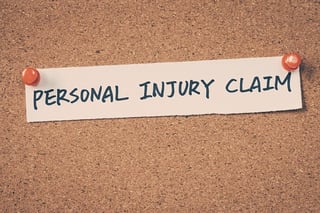 All injuries impact people differently, but all traumatic brain injuries impact people for the rest of their lives. The brain is essential to all of our thoughts, feelings, memories and motor function. An injury to the brain can have a serious impact on these abilities, and this type of injury requires expert care and treatment as early as possible after the accident.
If you or someone you love has suffered a serious brain injury or brain damage as the result of someone else's negligence, you have immediate and long-term medical concerns to consider. An experienced attorney can help you through this difficult time and make sure you have the resources to move forward.
At the law offices of Scura, Wigfield, Heyer & Stevens, LLP, our Newark brain injury lawyers protect the rights of personal injury victims across eastern New Jersey and the greater New York City metropolitan area. We have the experience and resources to handle the most complex cases, and we will make sure you have access to the medical care you need and financial compensation you deserve.
Addressing All Your Concerns with New Jersey Personal Injury Lawyers
There is a wide range of immediate and long-term concerns that come after a traumatic brain injury (TBI). We can help you make sure you have the resources to address all these concerns. Conducting a thorough investigation into your accident, we will collect the evidence we need to make sure the courts consider your full range of expenses, including:
Medical bills
Hospitalization
Surgery
Therapy
Medication
Future doctors' visits
Lost wages
Special accommodations and home renovations
Every injury brings its own unique challenges. After a traumatic brain injury, you or your loved one may never be able to return to work again. If you have to work with neuropsychologists and therapists as part of recovery, we will make sure you have access to experts. We will work closely with you to make sure we address all of your concerns and provide you with resources you need to make informed decisions about you case and care.
Contact a Hoboken Personal Injury Lawyer About Your Brain Injury
Whether you have been injured in a car crash or your loved one was hurt in a construction accident, we can help you cope with the challenges that come with a traumatic brain injury. We are ready to answer your questions and help you explore your options. Contact us today to schedule a free initial consultation and learn more.
Se Habla Español
Tenemos asistentes bilingües que hablan español. Por favor llamar para una cita hoy.
Share Article
Need Help? Contact Us Today!