Scura, Wigfield, Heyer, Stevens & Cammarota Blog
How to Hire a New Jersey Car Accident Attorney?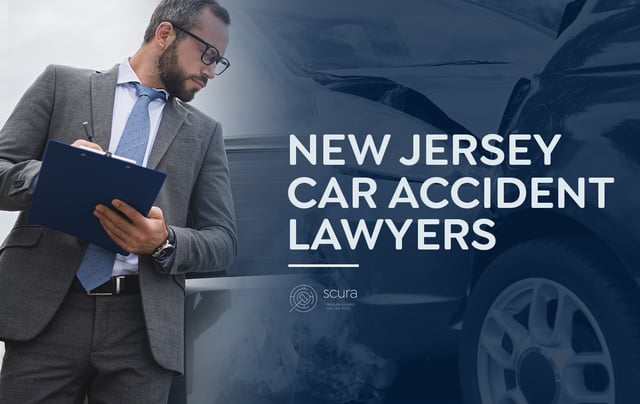 The vast network of roads and highways in New Jersey means that they are inescapably some of the busiest in the country, thus making car accidents a very common sight, and the predominant auto accident in the state. New Jersey is also by far the most densely populated state in the United States and this leads to congested and dangerous roads.
Sadly, many car accidents could be avoided if people exercised reasonable care while driving. Of course, there will always be a select few who won't resist the urge to simulate their favorite scene in that action-thriller (movie), 'Fast and Furious.' But the bulk of auto accidents stems from momentary splurges of mechanical failures and other circumstances that may be out of the driver's control.
Let's dive right into the meat and potatoes of what should be top of mind after when instituting your car crash injury claims:
— What Should I Do After a Car Accident?
The moment you are involved in an accident, the first thing to do is file a report with the Police and then consult with your New Jersey car accident attorney.
New Jersey is a 'no-fault' state, meaning insurance companies are required to cover the medical bills of their insured after an accident, regardless of who's found to be at fault. By way of example, if you are rear ended due to another's negligence and suffer injuries, your Personal Injury Protection (PIP) coverage under you own auto policy would cover your treatment. However, you can sue the other driver for your damages, loss of quality of life, pain and suffering and other harms and losses. That negligent driver's insurance company is obligated to cover the claim to the limit of the insurance. Hopefully, there is enough insurance to cover the damages.
No matter how minor you think a car accident is, you should contact your injury attorney as you might be eligible to file a Personal Injury Protection (PIP) claim to cover your medical costs and a claim against the other driver's liability coverage
Failure to report a car accident may make you lose any potential claim you may have had against the other driver, and it will also make it challenging to get the accident's facts right, which can frustrate the settlement. Like any other attorney, New Jersey car accident attorneys always need a full version of the story so that they can get their facts and their arguments right while bringing your claims.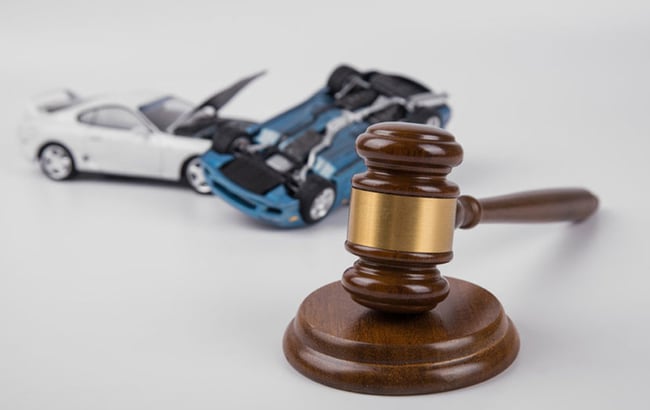 — Is It Necessary to Hire an Accident Attorney?
Although you may handle a New Jersey car accident injury by yourself, we highly recommend that you hire an accident attorney. Especially in cases where you sustain grave bodily injuries or the loss of a loved one.
Before settling a case, it is wise to be represented by a lawyer; a lawyer understands the minutest details and knows the legal implication of terms and clauses used in a document. Suppose you go at this alone as a non-legal person. In that case, the use of terms and clauses by insurance companies may have you tricked into waiving your right to fair compensation for a meager sum or even dismissing the claim altogether.
Insurance companies don't look out for you, but their clients/insureds and their own pocket. So, without legal representation, there's every possibility that you might shortchange yourself with the settlement you end up with. Unsurprisingly, a study conducted by the Insurance Research Council found that victims of car accidents who an attorney represents receive, on average, three times the compensation paid to those without legal representation.
Also, a New Jersey car accident attorney will keep you abreast of your rights and options under the law. For instance, under the New Jersey law, victims of accidents are entitled to compensation for property damage, medical bills, lost wages, pain and suffering, permanent injury or disfigurement, etc. A lack of legal guidance will keep you in the dark about your rights.
If at the scene of the accident, you're still of the opinion that you do not need a personal injury attorney because of no visible physical harm, you should hire one anyway.
You or your car may have suffered injuries that an expert can only detect, and it is much cheaper to get a lawyer before you need one.
— How Do I Hire a Car Accident Attorney in New Jersey?
Finding the proper New Jersey car accident attorney is critical in deciding whether you will secure a settlement or be left to bear the weight of medical bills and other expenses following an accident by yourself. With that in mind, you want to carry out due diligence when hiring a car accident attorney.
The cost of hiring a car accident lawyer in New Jersey should not be a bother because most of them work on a contingency basis. This means that you are not required to pay an upfront fee. The attorney only gets paid upon securing a financial settlement on your behalf. At a very minimum, consult with an attorney in one of our New Jersey offices as there is no charge for a consultation in a personal injury case.
To this end, hiring a personal injury attorney in New Jersey will require the consideration of the following steps:
Search for a Legitimate and Licensed Attorney:

Before you consider a New Jersey Car Accident Attorney at all, your first point of call should be towards ensuring that the attorney is legitimate and licensed and also a Certified Civil Trial Attorney so certified by the Supreme Court of New Jersey.
The New Jersey Bar Association of local county bar association website is a reliable source to confirm that an attorney is legit, as every licensed attorney should appear on this website.
Afterward, you want to know that the attorney has impressive years of experience and a successful track record in handling cases like yours. The years of experience and proven success record of an attorney indicate the likelihood of him getting favorable results.
You can check this on the attorney's website or from his past client's reviews. You can also search the attorney's name to see if he or she has any ethical violations.
Schedule a Consultation:

If you are satisfied with the result of your research, you can go ahead and schedule a consultation with the attorney. Most New Jersey Car Accident Attorneys charge no fee for the initial consultation, so you don't need to bother about the pay.
These consultations are a great way to evaluate the worth of your claim. As long as you can provide relevant documents like pictures of any damage, a written or verbal statement describing the sequence of events, a copy of the police report filed at the scene of the accident, your insurance information, among other things. You may also obtain this information through the attorney's investigation if you do not have them.
Sign a Contingency Fee Agreement:

After deciding on your attorney, the next step will be to sign a contingency fee agreement, which will outline the terms of your working relationship and an agreed percentage of the compensation that will be going to your attorney.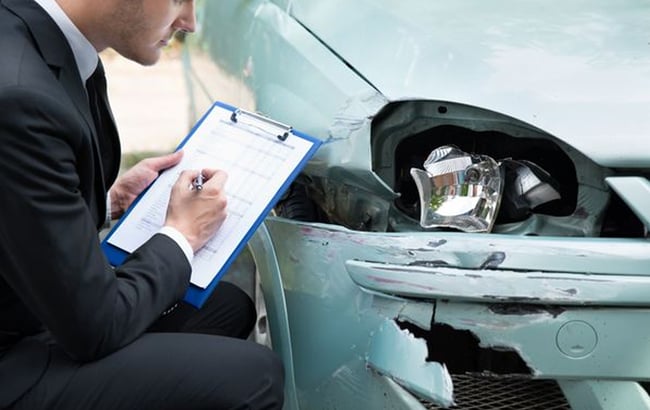 Conclusion
Have you been involved in a car accident, but you were unaware of the rights accruable to you under the law? You have the opportunity to seek redress with the services of a competent New Jersey Car Accident Attorney — as long as the accident has not exceeded a period of two years. You have to be careful about the type of case because in cases against governmental entities you only have 90 days to file a tort claim notice or you cannot recover. Bottom line, right after the accident consult with an attorney to best protect your rights and make sure documents are filed timely or you may cut off your own rights to recovery of money for your harms and losses sustained by the negligent driver.
Be careful to protect your own rights and the rights of your family. Resist the urge to overestimate your ability to secure fair compensation by yourself and accept lesser car accident injury settlement than what you should get — or risk waiving your rights altogether. At a minimum, get a free consultation to discuss your rights and understand the steps that need to be taken.
Share Article
Need Help? Contact Us Today!