Scura, Wigfield, Heyer, Stevens & Cammarota Blog
Organization Tackles Subject of Overwhelming Patient Medical Debt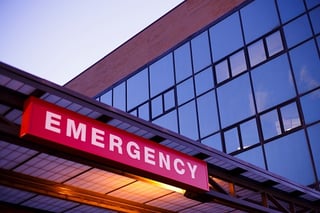 Both the media specifically and the American public generally have recently become increasingly insistent that Congress act to address the issue of overwhelming medical debt. It is now a well-known fact that the majority of personal bankruptcies filed in the U.S. today result primarily from overly burdensome medical bills. Certain members of Congress have vowed to address this issue comprehensively. As a response to this commitment, the Healthcare Financial Management Association (HFMA) is trying to stay ahead of the curve.
Healthcare Financial Management Association Members
This non-profit organization is comprised of executives within the healthcare finance management industry. Its members and their business interests will be significantly impacted if Congress crafts medical debt reform of its own accord. As a result, the HFMA is attempting to craft its own new standards for managing medical debt in the hopes that Congress will allow the industry to spearhead reform on its own terms.
Medical Debt from Multiple Perspectives
The issue of medical debt is obviously a different one from an industry perspective than it is from a patient perspective. But in the end, each side of this logistical and practical challenge aims to fulfill their responsibilities in manageable, legal and respectful ways. Failure on part of the healthcare industry to communicate with patients and negotiate payment settlements respectfully and within the bounds of the law has partially inspired the media and public's call for Congressional reform and oversight with regards to this issue.
The HFMA is looking to more appropriately communicate with patients, provide them education on the steps that must be taken with regards to unpaid balances and navigate insurance coverage. Given that an increasing number of Americans are compelled to file for bankruptcy due to overwhelming medical bills, the very least that the industry can do is help them navigate the system in legal, respectful and clearly intentioned ways.
You're Not Alone, Get Help from a Consumer Debt Lawyer in New Jersey
If you are struggling with burdensome medical debt, contact a consumer debt lawyer for help.
Source: ModernHealthcare.com, "HFMA looks at solutions to patients' medical-debt burdens"
Share Article
Need Help? Contact Us Today!