Scura, Wigfield, Heyer, Stevens & Cammarota Blog
Plaintiff Seeking: Immediate Relief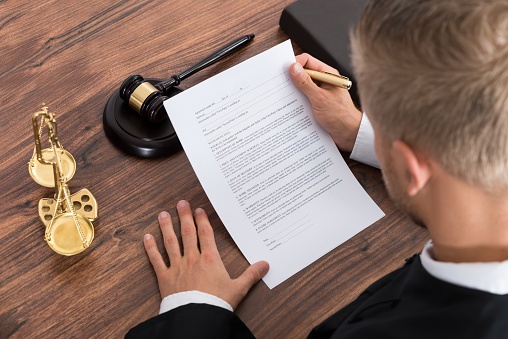 The primary relief sought by plaintiffs in civil actions is money damages. Over the life of the lawsuit, the typical plaintiff fears a defendant will take actions which increase those damages, negatively impact plaintiff's good will, or make it impossible for plaintiff to collect on any resulting award. In such situations, a plaintiff may apply for temporary restraints or a preliminary injunction to "stop the bleeding" and maintain thestatus quowhile the lawsuit is pending.
Temporary Restraints vs. Preliminary Injunction
R. 4:52 provides litigants the avenue to pursue immediate equitable relief in the form of temporary restraints ("TRO") or preliminary injunctions. TROs are often soughtex parteand go into effect immediately upon the court's approval with the condition that the restrained party may apply for dissolution of the restraints upon 2 days' notice. Preliminary injunctions, on the other hand, are notex parteand do not take effect until the return date. Either TROs or preliminary injunctions may be sought at the inception of the lawsuit upon the filing of a verified complaint and order to show cause or during the pendency of an action upon motion.
Immediate and Irreparable Harm
The criteria governing the granting of TROs or preliminary injunctions are: (1) a reasonable probability of success on the merits; (2) imminent danger of irreparable injury; (3) that the hardship to plaintiff if the injunction does not issue greatly outweighs the harm to the defendant if it does; and (4) the absence of harm to the public if the injunction issues.Crowe v. DeGioia,90N.J.126, 132-34 (1982). "Irreparable harm" is generally defined in equity as the type of harm "that cannot be redressed adequately by monetary damages."Crowe, 90N.J.at 132-133. Acts destroying a complainant's business, custom and profits do an irreparable injury and authorize the issue of a preliminary injunction.Ferraiuolo v. Manno, 1N.J.105, 108 (1948)(quotingSherman v. Stern, 93N.J. Eq.626, 631 (E. & A. 1922)). Injunctive relief is appropriate to maintain thestatus quo antebetween the parties during the pendency of litigation.Peters v. Pub. Serv. Corp. of N.J., 132 N.J. Eq. 500, 511 (N.J. Ch. 1942). Injunctive relief requires a sensitive exercise of judicial discretion.Communication Workers of America v. Treffinger, 291N.J. Super.336 (Law Div. 1996);see also Crowe, 90 N.J. 126, 132 (1982).
Each lawsuit is unique in facts and circumstances. To determine if a plaintiff is entitled to injunctive relief, the court will rigorously apply theCrowefactors to the unique facts and circumstances of the case. A plaintiff carries the burden and must prevail on eachCrowefactor before injunctive relief will be granted. If successful, injunctive relief can include the freezing of bank accounts, seizing of assets, appointments of custodians or provisional directors, no contact orders or other equitable relief necessary to maintain thestatus quo.
Conclusion
Injunctive relief, whether in the form of a TRO or preliminary injunction, is a useful tool to immediately preserve the rights or remedies available to a plaintiff until the legal issues can be resolved. If you are considering taking legal action and would like to know more regarding your rights, please contact our offices for a consultation.
Share Article
Need Help? Contact Us Today!