Scura, Wigfield, Heyer, Stevens & Cammarota Blog
Reminder from Injury Lawyers: December is Impaired Driving Prevention Month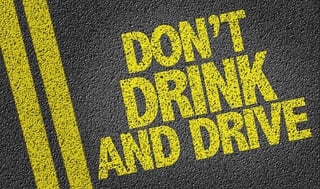 In a gesture that all injury lawyers can appreciate, the White House has announced that December is National Impaired Driving Prevention Month. The announcement emphasizes that is time to focus national efforts toward recognizing the risks and reducing the prevalence of drugged driving.
Car Crashes

With

Drug Use on Rise
Driving while on drugs is a deadly risk to everyone on the road. According to NHTSA's Fatality Analysis Reporting System (FARS), 1 in 3 drivers who were killed in a motor vehicle crash in 2010 with known test results tested positive for drugs. These drugs included illicit substances as well as over-the-counter and prescription medications. NHTSA's data showed that while the overall number of drivers killed in motor vehicle crashes has declined, involvement of drugs in fatal crashes increased by 6 percent over the last six years.
Taking drugs that impair your ability to drive in any way should be avoided. If you need to take them for medical reasons, stay off the road or have someone else drive. It is not worth the risk of causing injury to yourself or others.
Contact New Jersey Injury Lawyers
If you or anyone you know is the victim of an impaired driving accident, contact the injury lawyers at Scura today.
Share Article
Need Help? Contact Us Today!