Scura, Wigfield, Heyer, Stevens & Cammarota Blog
Is Your Severance Pay Worth it? Talk to an Attorney First.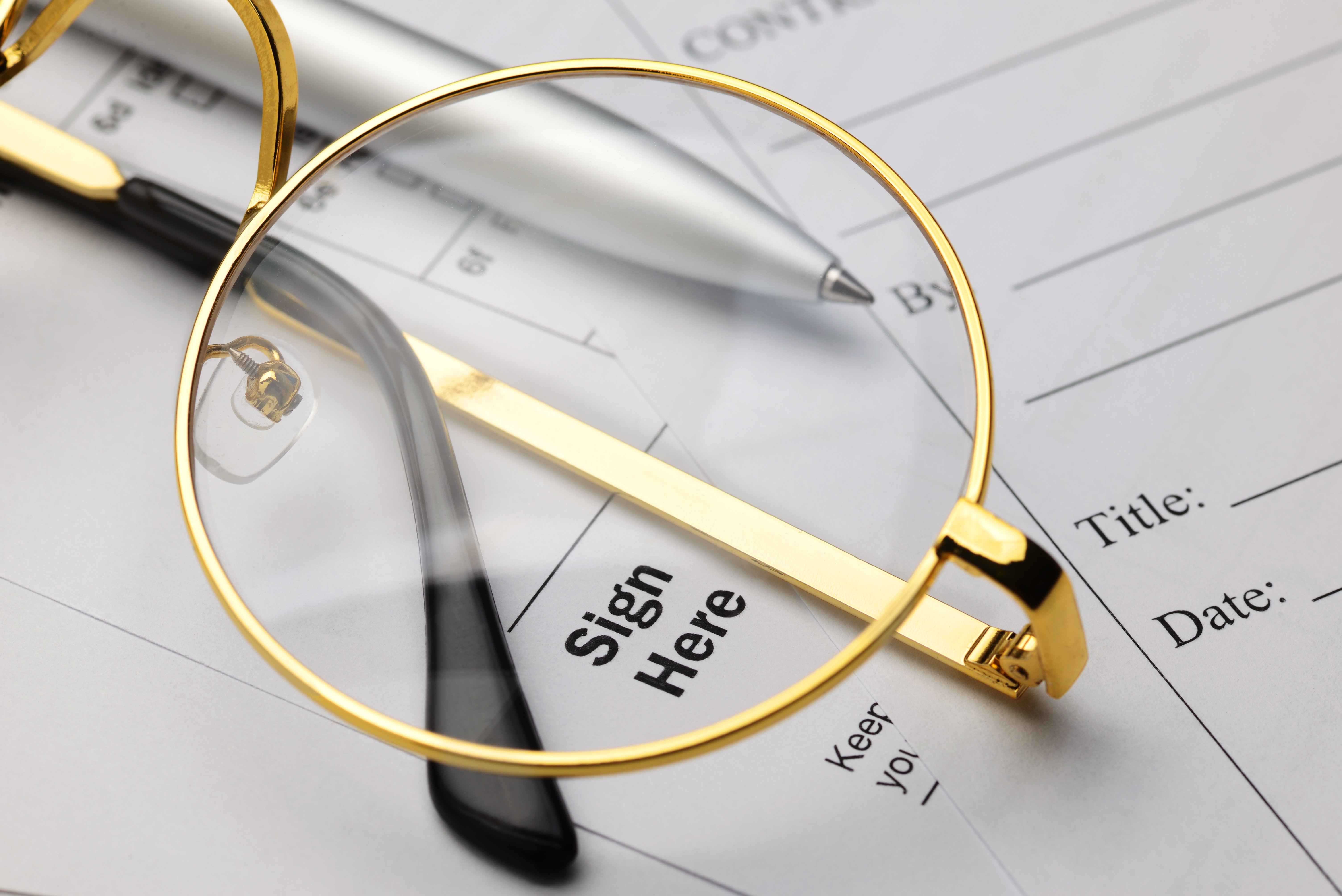 A severance agreement is a contract that employers often ask employees to sign upon termination. These agreements soften the blow of a firing or layoff because, in such agreements, an employer agrees to pay the terminated employee a specified sum of money that the employee is not normally entitled to receive otherwise. Severance pay is hard to turn down because it can help the terminated employee stay afloat while seeking new employment opportunities. However, severance agreements are not without cost.
It is important to note that terminated employees generally have no right to severance pay under New Jersey or federal law unless that right comes through contract, such as an employment or collective bargaining agreement. With that in mind, the newly out of work employee should ask why his or her former employer would agree to pay severance to someone who is not legally entitled to this payment. Are severance payments just gratuitous gifts? This is usually not the case.
In exchange for severance pay, employers often require employees to sign a release, thereby waiving all claims against the employer and its agents. By signing the release, the employee can permanently waive the right to sue his or her employer for any cause of action related to their former employment or termination. This waiver is usually valid regardless of whether the employee knew of the potential cause of action at the time of termination or whether the elements of the potential cause of action had even accrued by the time the release was signed. In sum, severance pay is in exchange for the employer's assurance that it will not be sued.
These releases are valid and enforceable under New Jersey and federal law so long as they are entered knowingly and voluntarily. See Swarts v. Sherwin-Williams Co., 244 N.J.Super. 170 (App.Div.1990); Coventry v. United States Steel Corp., 856 F.2d 514 (3d Cir.1988). In considering whether a separation agreement is knowing and voluntary, courts consider a variety of nonexclusive factors that make up the "totality of the circumstances" standard. Swarts, 244 N.J.Super. at 177. However, a carefully drafted release is difficult to pry open.
An employer with knowledgeable in-house counsel will often cover their bases in such an agreement by: allowing and encouraging the employee to confer with counsel; granting the employee a period to consider the agreement which is often up to 45 days; providing a revocation period that is usually up to 7 days after the agreement is signed; specifying which causes of action are waived; and including all disclosures mandated by state or federal law so the release is not disregarded by a court. Employees often make the mistake of not fully utilizing their opportunities to consider the release because they believe themselves to be in a "sign or starve" scenario. However, "economic pressure alone is not enough to constitute duress rendering an otherwise valid release void." Keelan v. Bell Communications Research, 289 N.J.Super. 531, 548 (App.Div.1996); Swarts, 244 N.J.Super. at 179 (rejecting employee's contention "that defendant placed him in a 'sign or starve' position").
Therefore, it is worth conferring with an attorney before signing a release regardless of how dire the employee believes his or her financial situation to be. An attorney can inform the employee of their options— often options the employee did not know they had. One option that should be discussed with an attorney is whether a valid cause of action against the former employer exists. Common causes of action include the following:
The New Jersey Law Against Discrimination, N.J.S.A. 10:5-1 to -49

("NJLAD")
NJLAD makes it unlawful for employers to discriminate against its employees because of "race, creed, color, national origin, ancestry, age, sex, gender identity or expression, affectional or sexual orientation, marital status, familial status, liability for service in the Armed Forces of the United States, disability or nationality." N.J.S.A. 10:5-3. Damages recoverable under NJLAD include compensatory and punitive damages, along with reasonable attorneys' fees. Compensatory damages include front and back pay damages, along with out of pocket expenses, pain, suffering, and humiliation. Shaner v. Horizon Bancorp., 116 N.J. 433, 439-440 (1989); N.J.S.A. 10:5-3, 13, 17. The evidentiary threshold for recovery of emotional distress damages is lower in NJLAD cases than it is for ordinary intentional infliction of emotional distress cases. Tarr v. Ciasulli, 181 N.J. 70 (2004). If a jury determines that there has been unlawful employment discrimination, then the court is required to award three times any monetary damages suffered by the complainant. N.J.S.A. 10:5-13(d). A plaintiff may also pursue equitable relief under NJLAD, such as job reinstatement.
Lastly, it should be noted that NJLAD contains a retaliation provision. The retaliation provision makes it unlawful for an employer to retaliate against an employee for opposing practices prohibited by NJLAD or for filing a complaint, testifying, or assisting in any proceedings under NJLAD.
Conscientious Employee Protection Act, N.J.S.A. 34:19-1, et. seq. ("CEPA")
CEPA is also known as New Jersey's "whistleblower" statute. CEPA prohibits employers from taking adverse employment actions against employees who disclose, object to and/or refuse to participate in certain actions that the employee reasonably believes to be illegal or in violation of public policy. N.J.S.A. 34:19-3. Damages recoverable under CEPA include back pay, front pay, emotional distress damages, punitive damages and reasonable attorneys' fees and costs. N.J.S.A. 34:19-5. Equitable relief such as reinstatement or injunctions to restrain CEPA violations are also available. Id.
The New Jersey Family Leave Act, N.J.S.A. 34:11B-1, et. seq. ("NJFLA")
The NJFLA provides employees with protected leave from work for up to twelve weeks for events such as the "birth or placement for adoption of a child or serious health condition of a family member without the risk of termination of employment or retaliation by employers and without loss of certain benefits." N.J.S.A. 34:11B-2. The NJFLA provides for all remedies available under the NJFLA. N.J.S.A. 34:11B-11. However, the only difference is that punitive damages are limited to $10,000 in most private causes of actions brought under the NJFLA. Id.
One important detail to note is that the NJFLA does not provide protected leave to employees who need to take off because of their own serious health or medical conditions. These causes of actions may be brought under the federal Family and Medical Leave Act ("FMLA").
Federal Claims
In addition to state law claims, federal claims such as the FMLA, Age Discrimination in Employment Act ("ADEA"), Americans with Disabilities Act ("ADA"), and all claims classified under the Equal Employment Opportunity Laws ("EEOC") can be made against employers as well.
The above state and federal causes of action are only some of the many claims that can be brought against an employer. As such, the laid off employee should consult with an attorney and confirm whether they have any actionable claims before permanently waiving the right to sue the employer by signing a release. If an attorney confirms that a valid cause of action exists, it may be discovered that the amount that can be recovered in a lawsuit against the employer may be much higher than the amount given in the employee's severance package.
Even if the employee is not interested in initiating a lawsuit, determining whether the employee has a valid cause of action can provide leverage in negotiating a severance package. As set forth above, employers pay severance in exchange for the assurance that they will not be sued. The employee's leverage in negotiating his or her severance package is the ability to walk away from the table and bring a lawsuit. The more valid an employee's potential cause of action against the employer is, the more leverage the employee has. This leverage can be used to negotiate a higher severance payment along with other advantages such as the continuation of insurance benefits, assistance in finding another job, and other perks that may be available. Many attorneys are willing to conduct these negotiations on behalf of an employee.
In sum, there are options available to terminated employees. Those options should not be prematurely foreclosed for the short term benefit of a severance payment. A terminated employee should always consult with an attorney before accepting a severance payment and signing a release. This simple precaution will ensure that the employee is made aware of any causes of action he or she may have against the employer before it is too late.
Share Article
Need Help? Contact Us Today!