Scura, Wigfield, Heyer, Stevens & Cammarota Blog
The Benefits of a Chapter 11 Turnaround Plan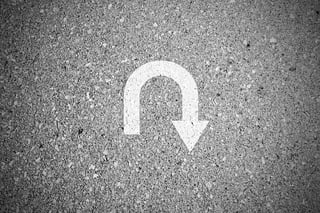 Just as individuals feel the pinch of a slow economy, businesses suffer during economic downturns. A recent high profile example of a business seeking bankruptcy protection is the L.A. Dodgers filing Chapter 11 bankruptcy in June 2011. The way that businesses file Chapter 11 is undergoing a transition, with more planning going on in the forefront of the process. This planning tends to make the process go more smoothly.
Chapter 11 Bankruptcy
In general, those filing Chapter 11 are looking to reorganize their business affairs and assets. Chapter 11 bankruptcy is a debt relief option available to corporations, LLPs and sole proprietorships. Some individuals can file Chapter 11 bankruptcy if they meet certain criteria. The goal when a business files for Chapter 11 bankruptcy is to reorganize the entity's debt so that the company can become financially healthy again. When filing Chapter 11 bankruptcy, the debtor often contacts creditors to renegotiate loan repayment terms such as interest rates and repayment timelines.
Many times, secured debt, such as mortgages on real estate, is restructured to longer terms or more favorable interest rates. Filing Chapter 11 does not necessarily eliminate debt for the filer; it merely reorganizes the terms of repayment. Often, unsecured debt is paid at a lower percentage than originally owed at the time of the filing or paid over a longer time period. Governmental tax debt can also be paid over time, depending on the type of priority of that debt.
In some Chapter 11 cases, the debtor operates the business as it did prior to the filing, in a Chapter 11 that is called a debtor-in-possession case. In other Chapter 11 cases, a trustee often oversees the assets of the debtor while allowing the business to continue to operate, rather than liquidating the debtor's assets and using the proceeds to repay creditors as in other forms of bankruptcy.
Increase in Chapter 11 Turnaround Plans
In 2010, 52 percent of business filing Chapter 11 with over $100 million in assets opted to use so-called "prepackaged" or "prearranged" Chapter 11 bankruptcy filings, where the debtor has contacted creditors to begin negotiations, found financing and prepared a bankruptcy exit plan at the time of filing. This is a dramatic increase from the 21 percent of companies who made this choice in 2009.
A survey of 80 professionals working in Chapter 11 bankruptcy showed that 97 percent of those surveyed believe that such prepackaged or prearranged Chapter 11 bankruptcy filings will become more common in the future. Most of the survey respondents expected that at least 50 percent of larger companies filing Chapter 11 bankruptcy in the next 12 months will have at least the beginnings of a turnaround plan in place.
Benefits of a Turnaround Chapter 11 Plan
Companies benefit when they have turnaround plans in place at the time of filing Chapter 11. When a company has a turnaround plan and has accomplished more of the restructuring process by the time it files Chapter 11, customers, vendors and creditors feel less of an impact. By disrupting the flow of business less, the company positions itself better to keep operating and rebuild its financial stability when it emerges from bankruptcy.
Another positive aspect of a turnaround plan is the debtor spends less time in bankruptcy. The debtor also saves money by remaining in bankruptcy for less time. Finally, by negotiating with creditors prior to filing Chapter 11, the debtor decreases its chances of losing control of its own affairs during the bankruptcy process because the creditors have already agreed to a certain course of action.
Chapter 11 offers struggling businesses an opportunity to develop a plan to regain financial stability. The more of that planning that is accomplished prior to the actual filing, the more positive the results. If you have a business that needs time and assistance restructuring its financial situation, do not hesitate to contact a bankruptcy attorney who can advise you of your options.
Contact our offices if you are considering a Chapter 11 bankruptcy.
Share Article
Need Help? Contact Us Today!