Scura, Wigfield, Heyer, Stevens & Cammarota Blog
The Effect of a Judgment After Trial on Your Bankruptcy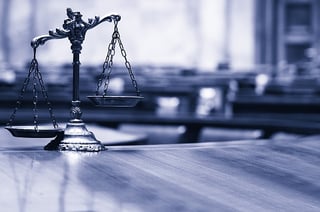 Have you recently litigated a civil lawsuit that reached an unsuccessful result leaving you wondering how best to proceed? You may be thinking that bankruptcy is an option that you wish to explore considering the financial burden that you may be feeling. This blog will explore the effect of a fully litigated state court judgment on a subsequent bankruptcy case.
Can you Discharge a Judgment in a Bankruptcy Case Once it is Entered Against You?
As an initial matter, you can discharge a judgment that has already been entered against you upon filing for bankruptcy. The discharge means that you will no longer have a personal obligation to pay on that judgment. If the judgment has been recorded as a lien on all real property within the State of New Jersey and you own real property, then you may be able to void the lien on real property depending on the equity there is in the real property. However, if the judgment creditor is able to obtain an order authorizing the creditor to sell real property towards satisfaction of the judgment and they levy against your real property, then that judgment jumps ahead of other judgment creditors and becomes a perfected security interest against the property.
A Judgment Creditor's Right to File a Non-Dischargeability Lawsuit
Just as you have rights in filing a bankruptcy case, your judgment creditor, and any creditor for that matter, will have rights to try to protect the debt that is owed to them. One method that a creditor can utilize is to file an action seeking to declare their debt to be non-dischargeable pursuant to 11 U.S.C. § 523. This section of the bankruptcy code provides specific statutory provisions which specify the kinds of debts that are non-dischargeable. The creditor would need to bring an adversary proceeding (a litigation in the bankruptcy court) to prove by a preponderance of the evidence that the debt fits within one or more of the statutory provisions. If the creditor fails to bring an adversary proceeding to establish non-dischargeability within the time period permitted by the Bankruptcy Code, then the creditor will be forever barred from bringing the action. This time period is strict and cannot be extended once it has expired without a debtor's consent.
After the conclusion of an action that has been fully litigated, a judge or jury typically issues findings of facts that establish the basis of the underlying judgment. In a subsequent adversary proceeding through the bankruptcy court, those findings of facts will be binding due to the doctrine of res judicata and/or collateral estoppel. However, if the underlying judgment was reached on default, then those findings of fact will not be subject to res judicata and/or collateral estoppel. It is important for you to retain all documentation from your previous litigation, particularly any findings of fact, so that you can review that information with your bankruptcy attorney.
If you are considering filing for bankruptcy, it is important to contact an experienced New Jersey bankruptcy attorney to guide you through your options and present you with the potential pitfalls. For questions regarding a potential bankruptcy, call the law firm of Scura, Wigfield, Heyer, Stevens & Cammarota, LLP for a free consultation.
Whether you need to completely eliminate your debt through Chapter 7 bankruptcy, or need to reorganize your credit payments through Chapter 13 or Chapter 11, we are well qualified as a full-service bankruptcy law firm for people in these and other New Jersey counties: Passaic County, Hudson County, Essex County, Bergen County, Morris County, and Sussex County. Call us today at 973-870-0434 or toll free 888-412-5091.

Prior to joining Scura, Wigfield, Heyer, Stevens & Cammarota, LLP, David Sklar graduated from Rutgers University-Newark School of Law with a J.D., Cum Laude. Mr. Sklar was the recipient of a Pro Bono Award and was honored by the New Jersey Bar Association for his commitment to the Street Law Program by being awarded the Street Law Prize.
Share Article
Need Help? Contact Us Today!