Scura, Wigfield, Heyer, Stevens & Cammarota Blog
Understanding your FICO and CreditWise Credit Scores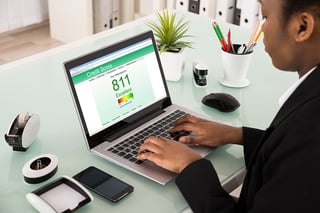 All consumers should be aware of their credit score by checking their credit report. Amongst other benefits, periodically checking your score ensures that fraudulent activity is timely recognized and can also help in planning for indebtedness from a car loan, mortgage, or student loan. Most online credit cards or banks allow the account owner to obtain their credit score for free. Some credit card companies and banking institutions use different credit score calculating models such as FICO or Creditwise. If your credit card company or bank does not offer this free service, a free credit report can be obtained at AnnualCreditReport.com. No matter which direction a consumer goes in, they should always stay on top of their credit status.
What is a Credit Report
A credit report is a statement that has information about your credit activity. When a consumer takes out a line of credit, i.e., a credit card, personal loan, or mortgage, the lender that gave the line of credit keeps a record of how much (and how often) the consumer pays, the credit limits, and loan balances. The credit reporting companies combine those records into a credit report. Not all lenders report to all three credit reporting companies, and therefore the information on a credit report may vary. Your credit report and your credit score are not the same thing. Your credit report contains information that a credit reporting company has received about you. Your credit score is calculated by plugging the information in your credit report into a credit score formula.
How Credit Scores are Calculated
Both FICO and CreditWise use one of the three nationwide consumer credit reporting companies: Equifax, Experian, TransUnion. FICO uses Equifax, whereas CreditWise uses TransUnion. Checking your score on different platforms can result in differing scores. This can be a result of the platform using information from a different time ("as of" date) or because the information is obtained from a different credit bureau using a different score mode. Either way, the credit scores should be close in number. The range for FICO scores is 250 through 900. The determination of the score is based on all or some of the following factors:
Your history of making payments on time
The age of your credit accounts
How much credit you are using
Recent inquiries for credit
Recently opened new credit or loan accounts
How much credit you have available
It is also important to understand what the number means and what it could mean to lenders:
800-900 is considered Exceptional
740-799 is considered Very Good
670-739 is considered Good
580-669 is considered Fair
250-579 is considered Risky
If fraudulent activity is discovered, the credit bureau should be contacted directly to report this. For Equifax, they have a lot of this information directly online.
Repairing Your Credit Through Bankruptcy
If you are seeking to repair your credit, a bankruptcy proceeding may be a good option. It is important to choose a New Jersey bankruptcy attorney that you are comfortable with and whom will answer all of your questions. If you are seeking representation, please give us a call for a free consultation. We have office locations in Wayne, Hoboken, Newark, and Hackensack.
Whether you need to completely eliminate your debt through Chapter 7 bankruptcy, or need to reorganize your credit payments through Chapter 13 or Chapter 11, we are well qualified as a full-service bankruptcy law firm for people in these and other New Jersey counties: Passaic County, Hudson County, Essex County, Bergen County, Morris County, and Sussex County. Call us today at 973-870-0434 or toll free 888-412-5091.
Share Article
Need Help? Contact Us Today!