Scura, Wigfield, Heyer, Stevens & Cammarota Blog
What Damages Can Loved Ones Recover In a Wrongful Death Claim?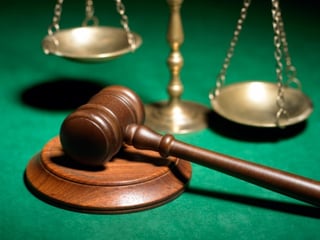 The loss of a loved one in a sudden and unexpected accident is a difficult event to experience and cope with. Whether the unexpected death occurred in an automobile collision, was due to a defective product or the result of dangerous property conditions, family members should understand how the incident occurred and if another party is to blame. If this is the case and a negligent party is at fault, family members have recourse through a civil action.
Damages In a Wrongful Death Claim
What damages can loved ones recover in a wrongful death claim? According to New Jersey law the executor and administrators of the deceased's estate can seek damages for funeral and burial expenses from the party causing the wrongful or negligent act that resulted in the death of the deceased. Additionally, damages that have accrued in the lifetime of the deceased could also be recovered.
In a wrongful death claim, loved ones might be able to recover damages for those the deceased would have recovered if he or she were living. This could include medical expenses, lost wages, loss of enjoyment of life and loss of society and companionship. The details of the fatal incident as well as the details of the life of the deceased and their loved ones will often determine the ability to recover these damages.
Let a Damages Lawyer Help You
Losing a loved one in a fatal accident can often lead to mental and emotional suffering by family members. It is often very difficult to cope with death, especially if a loved one was killed by a negligent person. Moreover, a fatal incident could impact loved ones financially, and because of that, it is important to be aware of ways these financial burdens can be alleviated.
Contact a damages lawyer if you have a wrongful death case today.
Source: Law.justia.com, "2A: 15-3 Actions which survive; torts to decedent; funeral and burial expenses; statute of limitations"
Share Article
Need Help? Contact Us Today!