Scura, Wigfield, Heyer, Stevens & Cammarota Blog
What Property is Exempt When You File for Bankruptcy?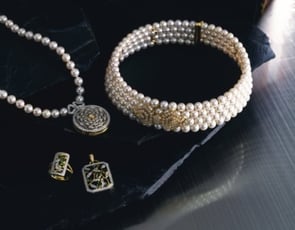 Those facing financial challenges in New Jersey might have to face the reality of seeking debt relief. For some, this could come in the form of bankruptcy. Although it is not uncommon for individuals and families to file for bankruptcy, it is important to address any concern you have prior to filing while also educating yourself on the process and how it could potentially affect you and your personal property. A question often posed is -- what property is exempt when they file for bankruptcy?
Establishing Exemptions When You File for Bankruptcy
In order to establish what is considered a bankruptcy exemption during a personal bankruptcy, an individual should establish what type of bankruptcy they are going to file. Whether they are filing for a Chapter 7 or a Chapter 13 bankruptcy, there are some exempt property types. For either type, this often means their vehicle, family home or homestead, clothing, furniture, household items, personal items and jewelry.
In a Chapter 7 bankruptcy, the individual is going through a liquidation process. This requires the property that does not fall under an exemption be turned over to the bankruptcy estate. This also means that this property could be sold to repay creditors.
The process in a Chapter 13 bankruptcy is different because the goal of this type of debt relief seeks to establish a repayment plan. Because it is their intention to repay debtors over time, there isn't a need to sell off property in order to repay creditors. While those filing for a Chapter 13 bankruptcy will most likely be able to retain all of their property, the debtor's property does play a role in how much they will have to repay to creditors. The value of their non-exempt property will help establish a baseline for their repayment plan.
Contact a New Jersey Bankruptcy Attorney for Help
No matter what type of bankruptcy an individual files for, it is important to have a realistic perspective on the situation. This means understanding what property they will be able to keep and what they might possibly lose. Whether they seek to stop repossession or claim exempt property on a personal item, it is crucial for debtors to understand the process and the potential pitfalls they might face. A New Jersey bankruptcy attorney in our offices can help you file for bankruptcy.
Share Article
Need Help? Contact Us Today!