Scura, Wigfield, Heyer, Stevens & Cammarota Blog
What to do When Your Bank Account is Levied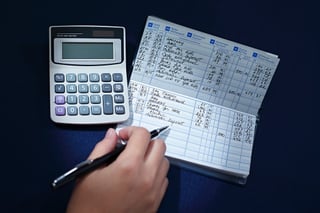 A levy on a bank account is often the impetus to seek bankruptcy protection. An issue that commonly comes up is what happens to the money held by the bank subject to the judgment creditor's levy. If the money is not released upon the filing of bankruptcy, a debtor may seek an order finding the bank in willful violation of the automatic stay pursuant to 11 U.S.C. § 362(a). In addition, the debtor may seek turnover of the subject funds pursuant to 11 U.S.C. §§ 542 and 543 and costs, attorney's fees, sanctions, and punitive damages for contempt pursuant to 11 U.S.C. § 362(k)(1).
Timing is Key
It is imperative that the bankruptcy filing occur prior to the state court's order for turnover to the judgment creditor. A pre-petition turnover order entered in the state court terminates the debtor's interest in the subject funds. As such, the automatic stay would not extend to those funds because they are no longer property of the debtor when the petition was filed.
A second issue arises if the funds have already been turned over. A transfer of a debtor's interest to a creditor within the ninety-days prior to filing bankruptcy may be considered preferential and subject to be "clawed-back" by the bankruptcy estate. Here too, timing is key.
Details of a New Jersey Property Levy
In New Jersey, a levy on the debtor's property divests the debtor of control of that property, placing it "under the dominion of a court officer." Sylvan Equipment Rental Corp. v. C. Washington & Son, Inc., 292 N.J. Super. 568, 573-74, 679 A.2d 213, 216 (Law Div. 1995). But it is not the date the bank first froze the account or the date the funds were turned-over to the creditor that is relevant as to issue of preferential transfers. The date of the transfer relates back to the date of delivery of the writ of execution to the court officer. In re Ramco Am. Int'l, Inc., 754 F.2d 130, 132 (3d Cir. 1985). That is the date the interest was first created. Thus, if the writ was delivered outside of the ninety-day window, the transfer will not likely be able to be recovered by the bankruptcy estate.
For help with consumer debt defense, contact one of our legal experts today for a free consultation.

I have a passion for what I do. There are few things I enjoy more than helping good people and viable businesses find solutions to overwhelming debt.
Share Article
Need Help? Contact Us Today!