Scura, Wigfield, Heyer, Stevens & Cammarota Blog
When Do You Need to Hire an Injury Attorney for Playground Injuries?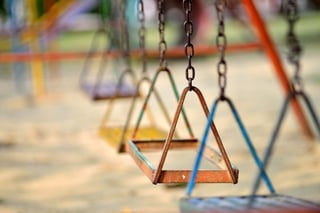 Parents and other caregivers are right to assume that children will, inevitably, get hurt while playing. These injuries, however, should not be caused by unsafe or dangerous playgrounds. Contact our firm to discuss your situation through a free initial consultation.
The New Jersey playground injury attorneys at Scura, Wigfield, Heyer & Stevens, LLP, have a wide variety of experience through personal injury cases. We can effectively guide our clients through even the most complex legal situation. Our firm is built upon skilled negotiators and accomplished trial litigators. We will first attempt to reach a beneficial settlement with the liable party's insurance carrier. If a settlement cannot be reached, we are fully prepared to represent you in court.
Hoboken Park Injury Attorneys
Playgrounds can be made unsafe because of numerous factors, including:
Defective equipment
Equipment that was installed incorrectly
Rusty or broken equipment
Failure to properly maintain playground equipment
Unsafe surfaces
Poor lighting
If these, or other, situations have led to your child suffering a significant injury, it is crucial to seek a knowledgeable lawyer. We can carefully examine all of the factors in your situation and provide you with honest feedback. If further representation is needed, we will fight on your behalf through all stages of litigation to reach a successful conclusion. Our goal is for you to receive the full and fair compensation you are owed.
Contact a New Jersey Dangerous Playgrounds Injury Attorneys
If you have questions regarding playground accidents, do not hesitate to schedule a free consultation with an attorney at Scura, Wigfield, Heyer & Stevens, LLP. Our personal injury lawyers are prepared to fight on your behalf to recover compensation from any negligent party or insurer.
Se habla español
Tenemos asistentes bilingües que hablan español. Por favor llamar para una cita hoy.
Share Article
Need Help? Contact Us Today!