Scura, Wigfield, Heyer, Stevens & Cammarota Blog
Bike Accident Overview From a New Jersey Personal Injury Attorney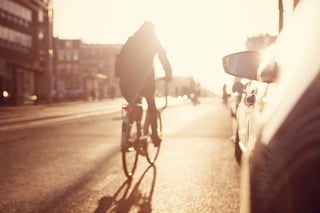 Much like pedestrians, bicyclists are at a serious disadvantage in a car collision. Bicyclists, while typically wearing helmets, lack any sort of protection against broken bones, severe lacerations, neck injuries or other catastrophic injuries. It is important to contact a skilled personal injury attorney to learn more about your options for monetary recovery.
At Scura, Wigfield, Heyer & Stevens, LLP, our New Jersey bike accident attorneys will fight for your full and fair compensation. Bicyclists may be engaged in recreational bicycling or biking as a means of commuting to work or school. These riders have a right to certain areas of the road and drivers must remain attentive at all times.
Wayne Bicycle Accident Personal Injury Attorney
A driver of a car or truck may collide with a bicyclist for a number of reasons, including:
Distracted driving
Failure to yield at a crosswalk
Poor visibility
Dangerous driving conditions
Speeding
Driving while under the influence of drugs or alcohol
Driving too close to a bicyclist, and forcing him or her off the road
Failure to ensure both directions are clear when turning right at an intersection
Traffic congestion forced a bicyclist into the path of a car or truck
Failure to ensure the sidewalk was clear before entering a city street
If you or a loved one suffered a bicycle injury due to any of the above situations, or other situations not mentioned on this website, it is important to contact a skilled personal injury attorney. You might be entitled to monetary compensation for your injuries and lost wages. We will take a careful look at your case and provide you with an honest assessment about what your next step should be.
Contact a New Jersey Bicycle Accident Attorney
If you have questions regarding bicycle accidents, do not hesitate to schedule a free consultation with an attorney at Scura, Wigfield, Heyer & Stevens, LLP. Our personal injury lawyers are prepared to fight on your behalf to recover compensation from any negligent party or insurer.
Se habla español
Tenemos asistentes bilingües que hablan español. Por favor llamar para una cita hoy.
Share Article
Need Help? Contact Us Today!