Scura, Wigfield, Heyer, Stevens & Cammarota Blog
Claiming Damages for Product Liability in New Jersey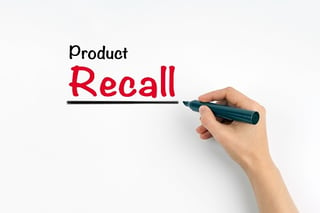 Almost all Americans have heard of a product being recalled. This is done to protect a consumer, whether from New Jersey or any other state, from a potentially harmful product. If a manufacturer or retailer of a product makes a defective product that may cause harm, the manufacturer or retailer may be held liable. This liability is called product liability.
Under New Jersey law, to prove product liability, a consumer needs to prove a three pronged test.
Test to Prove Product Liability
First, it must be proved that the product sold by the manufacturer or retailer was defective or inherently dangerous. Second, the consumer must have sustained injuries due to the defective product. Last, the injuries suffered by the consumer must be reasonably foreseen as a consequence of the sold or manufactured defective product. If it can be proven that these three issues are applicable, the manufacturer and retailer may be liable for damages.
Various factors may be considered to evaluate the punitive damages caused to the consumer or customer. The medical expenses incurred, the adverse impact on the consumer's life, lost income due to injuries suffered, damages to property and emotional trauma may all be considered to evaluate the compensation due to the consumer.
Contacting Product Liability Lawyers
Being an extension of the tort principle of reasonable foresight, the extent of the manufacturer and retailer's fault have to be evaluated under New Jersey law. Experienced product liability lawyers, with their professional consultants and experts on hand may be able to guide an aggrieved consumer to the best evaluation possible. Creative lawyering may be imperative in such cases as evaluations are not exact and are often disputed within the legal system. Contact one of our product liability lawyers today for help.
Share Article
Need Help? Contact Us Today!