Scura, Wigfield, Heyer, Stevens & Cammarota Blog
Famous People Who Have Filed Bankruptcy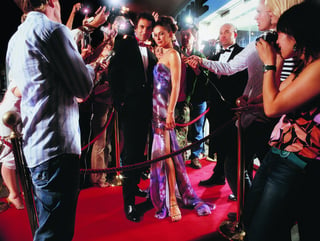 People often feel embarrassed or ashamed when filing for bankruptcy. However, it's more common than you would think. High profile athletes, musicians, actors and entrepreneurs regularly file for bankruptcy, often as the result of unforeseen circumstances or an unsuccessful business venture. Serious illness, family tragedy and business deals gone bad can send your life and finances into a tailspin. Filing for bankruptcy is never an easy decision, but sometimes it's the right one.

In this article from Business Insider by Sarah Schmalbruch, she reviews 9 cases of celebrity bankruptcy.
9 Rich and Famous People Who Filed for Bankruptcy
Rapper 50 Cent was once worth an estimated $155 million, according to Forbes, and now he's just filed for Chapter 11 bankruptcy protection.
He isn't the only one.
From Mike Tyson to Francis Ford Coppola, we rounded up riches-to-rags stories, featuring high-profile people who who found themselves in a tricky financial situation.


MC Hammer
When rapper MC Hammer released his hit album "Please Hammer Don't Hurt 'Em" in 1990, Forbes estimated his income at $33 million that year.
Not long after, in 1996, Hammer filed for bankruptcy protection with a total of $1 million in assets and at least $10 million in debts. Years later, Hammer told Oprah Winfrey his debt wasn't a result of frivolous spending. He said, "I took my money and employed 200 people in my community. I had a payroll of a million dollars a month at times."
Hammer is now married with five children, and does everything from investing in internet startups to preaching to developing iPad apps. As of 2013, he reportedly still owed the IRS $800,000 in back taxes.


Francis Ford Coppola
When Francis Ford Coppola filed for bankruptcy protection in 1992 — for the second time — his assets were listed at $52 million and liabilities at $98 million, according to the New York Times.
The director blamed the majority of his debt on the making of "One From The Heart," a movie that cost $27 million to film but only earned $4 million.
More recently, Coppola was the executive producer of "The Bling Ring," which came out in 2013. He owns a winery, which reopened in 2010, along with several boutique hotels.


Curt Schilling
Former MLB pitcher Curt Schilling earned just over $114 million during his 19-year career, ESPN reported.
After retiring, Schilling sunk $50 million into founding a video-game company, then lost his fortune when the company filed for bankruptcy in 2012. He was forced to sell many of his possessions (including his famous bloody sock and his $3 million Massachusetts home).
After an eight-month battle with cancer, Schilling went back to work in the 2014 as an analyst for ESPN, where he is now.


[Continue to original article to read more.]


How is This Relevant to You?
Famous people are not necessarily role models. However, seeing that bankruptcy can affect anyone gives you perspective. Even millionaires can end up in difficult financial situations. Before you decide that you can't afford a New Jersey bankruptcy lawyer, check out these different payment methods to make it work for you.
Before filing for bankruptcy be sure to sit down with a lawyer that specializes in it. We recognize that every client and every situation is unique. We also understand that if you are considering bankruptcy, you likely feel vulnerable. At Scura, Wigfield, Heyer, Stevens & Cammarota, LLP, we strive to represent each of our clients with understanding and compassion.
Whether you need to completely eliminate your debt through Chapter 7 bankruptcy, or need to reorganize your credit payments through Chapter 13 or Chapter 11, we are well qualified as a full-service bankruptcy law firm for people in these and other New Jersey counties: Passaic County, Hudson County, Essex County, Bergen County, Morris County, and Sussex County. Call us today at 973-870-0434 or toll free 888-412-5091.

Share Article
Need Help? Contact Us Today!