Scura, Wigfield, Heyer, Stevens & Cammarota Blog
Is It Public Record if I File Bankruptcy in NJ?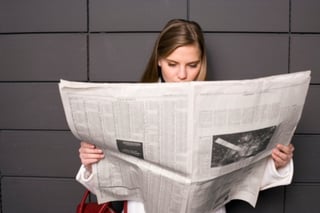 Filing bankruptcy is an extremely personal decision. Whether you should file at all will depend on your current personal and financial situation and your goals for the future. However, filing bankruptcy can put the most intimate details of your finances on "display" for everyone to see, which can be intimidating and nerve-wracking for many filers.
In the vast majority of circumstances, your bankruptcy filing will be public record. That means that anyone can obtain information about your bankruptcy, copies of everything you file. While it is understandable to be concerned about your friends, family, and neighbors learning about your bankruptcy, it is actually much more difficult for the average person to obtain this information than you might think.
Your Bankruptcy Records
Generally speaking, if you decline to tell anyone when you file bankruptcy, very few people will know about it. The average person would really have to look to find information on your bankruptcy. While financial institutions and attorneys may have easy access to this information, most of your friends and neighbors will not even know they should look or where to look to snoop.
Bankruptcy is a public record. That is, all of your filings and anything related to your case is published with the federal court in which you filed. You can only obtain this information through PACER (Public Access to Court Electronic Records). PACER (or "NextGen" for some federal courts) requires that you create an account and pay for searching and obtaining records. That means that while the information is public, it is difficult and sometimes costly to acquire.
In rare cases, some of your bankruptcy records may be sealed because they contain sensitive information. This information might include:
Health records
Trade secrets
Proprietary information
Information regarding minors
Details about a crime (either alleged or convicted)
Of course, sensitive information like account numbers and social security numbers will also be removed from any filings before they become public.
Your Creditors and Your Bankruptcy
You are required to list all of your creditors and send them a notice that states you are filing bankruptcy at the beginning of your filing. That means that if you owe money to individuals or entities in the community, they will become aware when you file bankruptcy just because you owe them money.
This notice requirement is really for your benefit, however. The automatic stay is only useful if the creditor knows you have filed bankruptcy. That is, a creditor can only be punished for continuing collection activities if it knows that you filed bankruptcy. As a result, it is vital that all of your creditors be made aware that you have filed.
Bankruptcy and Your Credit Report
Anyone that runs a credit report on you after you file will be able to see that you filed bankruptcy. However, specific details of your bankruptcy are not available on your credit report. Nonetheless, the fact that you filed remains on your credit report for up to ten years. That means that any time you apply for credit, want to rent an apartment, or apply for a job, those people may see that you filed for bankruptcy in the past.
When you apply for other credit-related items, there may also be questions about whether and when you filed bankruptcy in the past. Again, you do not have to set out details in most applications, but the fact that you filed may need to be shared.
Court Hearings and Your 341 Meeting
If you have to appear in court related to your bankruptcy, those proceedings are open to the public as well. Many hearings are set up so that several bankruptcy filers are heard or seen at the same time. That means that others who are also filing may be made aware that you too are going through the bankruptcy process.
In addition, your 341 Meeting or Meeting of Creditors is open to the public. At this meeting, your creditors can ask you questions about your bankruptcy filing. While many creditors choose not to attend this meeting, they do have the option, and other filers and creditors may appear at the same time as well. All of these people, whom you may or may not know, may be present at your Meeting of Creditors.
Local Publishing
Some local newspapers or other publications will publish the bankruptcy filings as part of their regular legal announcements. They may also do this as a method to let creditors know when debtors file bankruptcy—just in case the debtor does not file the proper notice. It is similar to announcements for sheriff's sales or criminal proceedings.
If you are concerned about this type of publication, take a look at your local newspaper before you file to determine whether there have been any notices in the past. If they do publish, you may be able to specifically request that your bankruptcy not be included in the listing in some situations. While they may not be able to accommodate your request, it does not hurt to ask.
Mailings Directly to Your Home
You may receive mail from the bankruptcy court directly to your home. While much of it will go to your attorney's office, there may be instances where the district in which you file provides information directly to you at your home address. There is very little that you can do to combat this type of mailing from coming to your home, even when you explicitly note that you want communications to go to your lawyer's office.
While no one can open your mail without violating federal law, merely having the return address as the bankruptcy court can tip your mail carrier off to the fact that you have filed bankruptcy. There is also the possibility that neighbors accidentally receive this type of mailing instead of you as well.
Getting the Legal Help You Need to File Bankruptcy
Information travels faster today than ever before. That means that it is much more likely today than in the past that someone will find out about your bankruptcy filing. You can take steps to minimize who knows. In fact, the most effective method to keep things private is to simply not tell friends and family yourself. Most people will only know if you share that information with them. Making sure that your lawyer is aware of your desire to keep your bankruptcy private can also be helpful.
Do not let the fear of someone finding out about your bankruptcy make you shy away from the process. Keep in mind that you are filing to get control of your finances and to better your future. Many people end up filing bankruptcy for reasons that are beyond their control, such as significant medical expenses or job loss. There is no shame in trying to better your life.
If you are considering filing bankruptcy, you are not alone. Give our team a call to discuss your options at 973-870-0434 or toll-free at 888-412-5091.
Whether you need to completely eliminate your debt through Chapter 7 bankruptcy, or need to reorganize your credit payments through Chapter 13 or Chapter 11, we are well qualified as a full-service bankruptcy law firm for people in these and other New Jersey counties: Passaic County, Hudson County, Essex County, Bergen County, Morris County, and Sussex County. Call us today at 973-870-0434 or toll free 888-412-5091.
Share Article
Need Help? Contact Us Today!