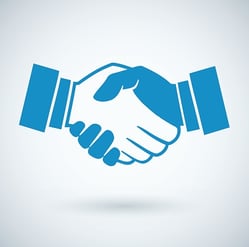 As a previous post on this blog pointed out, medical expenses can lead to serious financial challenges. Some people who face a mountain of medical debt may consider filing for bankruptcy in order to regain financial control. The fear of medical debt and financial problems should not deter people in New Jersey from getting the medical care they need.
Medical Debt Negotiation
How can patients reduce the impact of medical bills? According to medical bill professionals, negotiating medical bills is often the best way for patients to maintain control over medical debt. For example, patients are often able to negotiate bills down $10,000, $20,000 or even more.
The best way to negotiate down a medical bill is to determine the fair market price for a procedure of a treatment prior to taking any action. This can help the patient plan accordingly. In addition, patients should be aware that the costs for treatments and procedures are based on the region or city, which are readily available online.
Once a fair price is established, patients should also consider common mistakes and possible double charges. When negotiating down medical bills, patients may be able to reduce their medical debt by addressing billing errors and basing the costs for their treatments on the fair market price in the region.
Bankruptcy as an Option for Medical Debt
Medical debt is cited as a major contributor for personal bankruptcy filings, which is why it is crucial that patients and their loved ones understand their options when it comes to lowering healthcare costs and bills associated with medical treatment, diagnosis and surgery.
While negotiating medical debt could help make medical bills more manageable for some patients, it may not eliminate all the financial problems that medical bills can cause. Because of this, individuals and families dealing with medical debt should consider the debt relief options available. Filing for bankruptcy could help reduce or eliminate the debt that is plaguing them.
For help with your medical debt, schedule a free consultation with one of our bankruptcy attorneys today. We're here to help.
Source: Fox Business, "Don't Pay that Total. How to Negotiate Your Medical Bills"