Scura, Wigfield, Heyer, Stevens & Cammarota Blog
Need a New Jersey Divorce Lawyer or Attorney?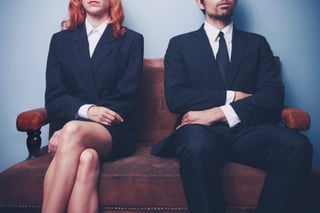 Divorce is not to be taken lightly, as you surely know. If you have arrived at this blog in search of a New Jersey divorce lawyer referral, we will assume that you have examined your motives in great detail. If, at a preliminary consultation with you, we detect that you are unsure about whether to go through with a divorce, we are likely to suggest that you are probably not ready for a divorce. You may benefit from marital counseling — with or without your spouse's cooperation — as you continue to sort out your options.
Sorting Things Out With Family Law Attorneys
When New Jersey residents approach Scura, Wigfield, Heyer & Stevens, LLP, to talk to a lawyer or attorney about family law issues, they are sometimes looking for something else:
A separation agreement with a spouse during a time of regrouping and restructuring of the marriage

A post-nuptial agreement if two spouses have decided to separate finances as a step toward a more satisfactory life partnership

An annulment — a rare event, but sometimes applicable

A legal separation — also rare, and only occasionally recommended
Once you have sorted out what you are looking for with one of our family law attorneys, and have determined that in fact, a New Jersey divorce is the best legal remedy for you at this time, we will advise you on the various aspects of your marital dissolution:
Property division

Spousal Support

Child Custody

Child support
The issues sound straightforward, but in fact, any one of these areas may develop into something complex and difficult to resolve. You and your husband or wife may opt for an alternative to traditional divorce litigation — such as mediation or a joint petition.
Contact a Newark Legal Separation Lawyer
Need a lawyer referral? Contact one of our divorce attorneys to discuss your challenges, issues and solutions in New Jersey divorce. We have some of the best lawyers in New Jersey.
Se habla español
Tenemos asistentes bilingües que hablan español. Por favor llamar para una cita hoy.
Share Article
Need Help? Contact Us Today!