Scura, Wigfield, Heyer, Stevens & Cammarota Blog
New Jersey Personal Injury: We Hold Insurance Companies Accountable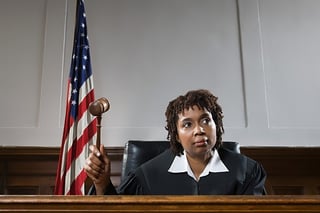 Personal Injury Law is designed to compensate an injured party to the fullest extent possible for injuries caused by another party. In effect, the goal is to convey a sufficient monetary award that will return the injured party to the position that he/she was in prior to the injury — to "make them whole."
The truth is, if insurance companies would fulfill their contractual obligations after an accident, people injured in accidents caused by the negligence of another would never have to hire a lawyer to seek fair compensation. Unfortunately, it often takes an aggressive fight to make them understand that your injuries and losses are real.
Get the Most Value for Your Personal Injury Case
Don't settle for what the insurance defense lawyer is telling you. We are Scura, Wigfield, Heyer, Stevens & Cammarota, LLP, and we serve residents of New Jersey and the New York City metro area. We hear it from accident victims and their family members every day, "We never thought we would need a lawyer." Now you do. Get the right lawyers on your side.
Free Initial Personal Injury Consultation - No Attorney Fees Unless We Help Recover Money
Contact our offices in Wayne or Hoboken, New Jersey, for a free initial consultation about your personal injury claim. We handle personal injury and wrongful death cases on a contingency fee basis. Unless we can help you recover money damages, you won't pay attorney fees.
We have extensive trial experience in all areas of personal injury and wrongful death litigation, including:
Motor vehicle accidents
Premises liability, slip and fall injuries
Defective products
Medical malpractice, pharmaceutical injuries
Nursing home injuries
Construction site accidents and third part liability
Serious dog bites
In addition to personal injury claims, we also provide tort litigation services for individuals who have a claim against their employers for illegal discrimination and other civil rights violations on the job.
Contact us to discuss your case with one of our experienced litigation attorneys today.
Convenient New Jersey Locations
With offices in Wayne, Hackensack, Hoboken & Newark, New Jersey we are nearby to help you with your personal injury claim. We serve the following New Jersey Counties for Personal Injury: Passaic County, Bergen County, Essex County, Hudson County, Morris County, Sussex County. View our Locations Page for more details.
Share Article
Need Help? Contact Us Today!