Scura, Wigfield, Heyer, Stevens & Cammarota Blog
Product Liability Settlement May Open Doors for Injured Patients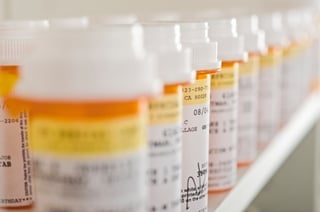 Every year, a number of New Jersey residents are injured or from using defective products. The law protecting those injured by dangerous products is referred to as product liability law. While there are many parallels, product liability law is different from ordinary personal injury law, in that it is may be easier for injured parties to collect damages as part of a class action. Pharmaceutical products are frequently the subject of product liability lawsuits, so the following may be of interest to readers.
A Product Liability Example
According to a recent report, global pharmaceutical giant Eli Lilly recently settled a lawsuit that claimed the company was responsible for manufacturing a product that caused cancer. Four sisters filed a lawsuit for an estrogen supplement that their mother took while pregnant in the 1950s, which ultimately caused their breast cancer. Including the four sisters, more than 50 women filed suit against more than a dozen companies that either made and/or marketed the now controversial pharmaceutical.
The drug at the center of the dispute is a synthetic estrogen known as diethylstilbestrol, or DES. The drug was prescribed to millions of women over the course of three decades and was intended to prevent miscarriages and premature births. In the 1970s, the drug was taken off the market after it was linked to cancer in the women who used it, and not just their children. Making matters worse, subsequent studies showed that the drug did not fulfill its intended purpose.
It is unclear what exactly the settlement will mean for other people affected by this drug. There have been a number of lawsuits filed alleging a link between DES and vaginal cancer in those who took the drug. The recent settlement, however, may launch a whole new wave of cases brought against the manufacturers of the drug involving the children of those who took the drug.
Contact a Product Liability Attorney in our offices if you need help with a product liability injury.
Share Article
Need Help? Contact Us Today!