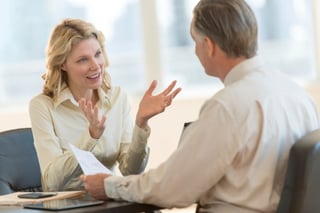 The automatic stay in bankruptcy pursuant to 11 USC § 362 protects debtors against creditor action upon the filing of a bankruptcy petition. It serves as a timeout from creditor actions during the pendency of the bankruptcy. The automatic stay places stiff penalties against creditors who still attempt to collect on pre-petition debts after receiving notice of a debtor filing for bankruptcy protection. (Please note that pre-petition debt means debt incurred prior to the filing for bankruptcy).
Automatic Stay & Co-Debtor Stay
The automatic stay can also apply to a co-debtor through the co-debtor stay under 11 U.S.C. § 1301. The co-debtor stay applies to an individual who is liable on a consumer debt with an individual who is a debtor in a chapter 13 bankruptcy proceeding. If the bankruptcy is converted to a chapter 7 or chapter 11 or the debt was contracted for in the ordinary course of business, then the co-debtor stay no longer applies. According to the legislative history, the co-debtor stay was put in place to avoid creditors pressuring debtors through collection actions against people associated with the debtor. It is important to note that courts have found that income tax liability is not consumer debt, thus making the co-debtor stay inapplicable to actions by government agencies to collect income taxes against individuals other than a debtor during an ongoing bankruptcy case. In re Haugland, 199 B.R. 125, 128 (Bankr. D.N.J. 1996)(citing) In re Gault, 136 B.R. 736, 738 (Bankr. E.D. Tenn. 1991) and In re Pressimone, 39 B.R. 240, 244-45 (N.D.N.Y.1984). The reasoning behind this is that "an income tax liability is simply not a consumer debt because it is not incurred in the course of a consumptive activity." In re Gault, 136 B.R. at 738. Therefore, attempts to collect delinquent income taxes against a chapter 13 debtor's spouse, who is not a debtor in the bankruptcy, will not be in violation of bankruptcy's automatic stay.
CONTACT A LAWYER
The automatic stay can give a debtor necessary breathing room from creditor actions for individuals burdened with debt. Therefore, if you are in debt and think that bankruptcy is an option that you should consider, it is important for you to consult with a lawyer who can help you to evaluate your options. A lawyer can help you to be aware of all the implications of bankruptcy and help you to decide whether bankruptcy is the best path for you to take.