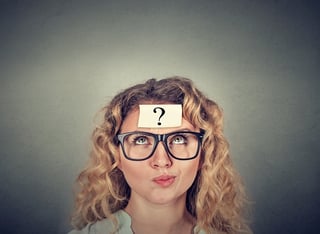 There are several types of bankruptcy available to an individual. Your unique financial and personal situation will dictate whether one kind will work better than another. Most individuals will end up using either Chapter 7 or Chapter 13. Businesses, on the other hand, can use Chapter 7 bankruptcy and Chapter 11. Some small businesses (sole proprietorships) can also use Chapter 13 bankruptcy as well.
A Brief Summary of Chapter 13 and Chapter 7 Bankruptcy
In a Chapter 13 bankruptcy, you will create a repayment plan that is based on your current income. You commit to that payment plan, and whatever money is left owed at the end of your payment plan is forgiven, or discharged. The repayment timeframe is between three and five years. It works well for individuals who have higher income or who have significant assets that they would like to keep. Chapter 13 will essentially force all of your creditors to enter into a repayment arrangement that will work for your financial situation.
Chapter 7 bankruptcy, on the other hand, is more along the lines of a liquidation instead of a structured repayment plan. The chapter 7 trustee will seize your assets and sell them, usually at auction, but not always. Your creditors will receive the income from these sales proceeds. The process is much faster, often within a few months. However, not everyone will meet the requirements for Chapter 7, and many people will not want this type of sale to occur.
Those Who Fit with Chapter 13
You must qualify for Chapter 7 bankruptcy. Your current monthly income must be below the median income for a household your size, in your geographic area. In New Jersey for 2016, for example, the median household income was $76,126, which is a 4% increase from last year. The location is vital because the median household income across the United States was $57,617 for 2016. New York, for example, had a median income of $62,909.
If your income provides enough money to fund a Chapter 13 plan, you must generally file Chapter 13. You can determine whether you have enough revenue to support a plan by going through the "means test." This test will take into account all of your current income and expenses to determine if you have any disposable income left over to fund a Chapter 13 plan.
Apart from qualifying for Chapter 13, those who file Chapter 13 may also:
Want to keep paying for assets like vehicles or houses
Have obligations that likely will not be discharged in bankruptcy, such as student loans, tax obligations, or domestic support debts
Really want to repay their outstanding debts
Have nonexempt property that they would like to keep
Have co-debtors on their obligations
While you are free to structure your repayment plan in a way that works for your situation, you must also meet certain requirements based on the bankruptcy code. For example, if you have a past due amount on your home, you must arrange to pay that amount, plus your regular payments over the life of your repayment plan. In some circumstances, a debtor's income will not be high enough to sustain these increased payment amounts.
Your bankruptcy attorney will be able to tell you when Chapter 13 will work better than Chapter 7.
Those Who Fit with Chapter 7 Bankruptcy
Chapter 7 bankruptcy works very well for those who do not have many assets that they want to keep. They often have simple, dischargeable debts, including:
Credit card debt
Medical bills
Personal loans (with no co-debtor)
Collection agency accounts
Civil court judgments (that are not based on fraud)
Revolving charge accounts
Chapter 7 debtors can discharge other types of debt as well, including things like overdue utility payments and some business debts.
You can still use your exemptions as a Chapter 7 filer, which means that some of your property will be protected from the bankruptcy sale process.
You can also choose to continue to pay on some obligations, such as a home or vehicle, while discharging your other debts. As long as you can keep up on those payments, those debts will be virtually unaffected by your bankruptcy.
Benefits of Chapter 7 Bankruptcy
The most significant advantage of Chapter 7 bankruptcy compared to Chapter 13 is that it is fast. The debtor can file their bankruptcy, get their discharge, and move on with their lives, often within a matter of months. It is much easier to get a "fresh start" in a Chapter 7 bankruptcy.
In Chapter 13, you must commit to a payment plan that will often last at least three years. In most cases, the plan will last five years. It takes a long time to get back on your feet in Chapter 13; a Chapter 7 bankruptcy is significantly faster. You do not get your discharge until you finish your plan, either. Unfortunately, that means that many people who file Chapter 13 never get a discharge, because they will, at some point, fall behind on their plan payments and essentially "drop out" of the bankruptcy process.
There is no repayment period in a Chapter 7 bankruptcy. That means that you can discharge more in Chapter 7 compared to a Chapter 13 in many circumstances. There is also no limit on the amount of debt that you can release.
Another significant benefit is that you get to keep your future income when you file Chapter 7. The only assets that are considered in your liquidation are those that you have at the time the bankruptcy is filed. Any income you receive after that date is yours to keep. This is unlike a Chapter 13 bankruptcy because your future income is committed to funding your payment plan.
Getting Help with Your Decision
If you are considering bankruptcy, you will need to choose between Chapter 13 and Chapter 7 bankruptcy. Understanding the differences is a great first step, but you need to utilize the advice and experience of a New Jersey bankruptcy attorney. He or she will be able to examine your situation and provide recommendations based on your unique financial situation and your goals for your bankruptcy. Determining, for example, whether you want to keep your vehicle, will have an impact on which type of bankruptcy is right for you. Contact our team to set up an appointment today!
Whether you need to completely eliminate your debt through Chapter 7 bankruptcy, or need to reorganize your credit payments through Chapter 13 or Chapter 11, we are well qualified as a full-service bankruptcy law firm for people in these and other New Jersey counties: Passaic County, Hudson County, Essex County, Bergen County, Morris County, and Sussex County. Call us today at 973-870-0434 or toll free 888-412-5091.