Scura, Wigfield, Heyer, Stevens & Cammarota Blog
What Does Wrongful Death Mean?
People know what murder is. They know what it means when a person dies in a vehicle crash or as the result of medical malpractice. These are terms that are familiar enough to a regular person that when you say "Bob died from cancer" or "Bob died when a semi-truck rolled over his skull," that you immediately understand what happened and why it happened.

Less understood, however, is the concept of wrongful death. All death, in the eyes of the bereaved, is wrongful and hurtful and should not have happened. Every family wishes they could stave off the death of a loved one and feel wronged by nature when death comes knocking. However, in the eyes of the Civil Courts, what counts as wrongful death? How is wrongful death different from a criminal act of murder? And how can you recover from this?

Wrongful Death, Explained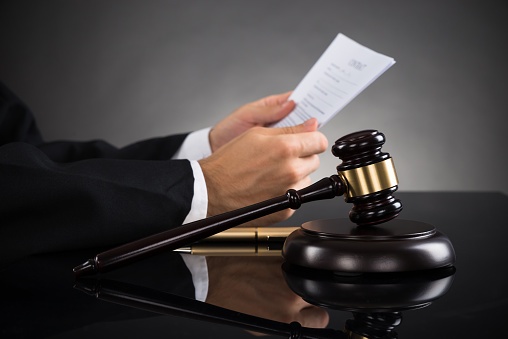 According to the New Jersey Civil Court Charge 8.43, wrongful death is when "the plaintiff asserts that the defendant was responsible for the decedent's death and seeks money damages from the defendant for the actual financial losses the survivors have suffered, and will suffer in the future, as a result of the decedent's death."

When a plaintiff files a wrongful death claim, they intend to recover quantifiable losses for the loss of the deceased caused by another. This includes the potential net income – after taxes and personal expenses -- the deceased could have earned that could have gone to support the plaintiffs. Also included are the potential services the deceased could have provided if alive, counseling and comfort, babysitting, driving lessons, picking loved ones up or dropping them off, and so on.

An additional total of money the bereaved are entitled to are funerary expenses and medical expenses leading up to the death. Hospital visits, ambulance prices, and all correlated fees are to be considered when coming up with the total sum of money owed to the plaintiffs.

What does not count as a quantifiable loss, however, are any emotional damages. The loss of a loved one is heart breaking, but it is difficult if not impossible to quantify emotional pain in the New Jersey Courts. Some states do allow for emotional damages to be recovered for the loss of a love one but unfortunately New Jersey is not one of them. As such, the recoverable damages can only be financial in nature.

SURIVORSHIP CLAIM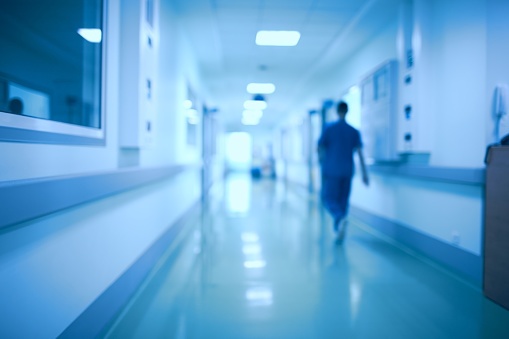 Additionally, any physical anguish the deceased suffered leading up to the death cannot be accounted here under a wrongful death claim. New Jersey, however, recognizes another type of claim for the pain and suffering of the decedent prior to death and is the Survival Act in New Jersey, N.J.S.A. 2A:15-3. The Survival Act provides: "Executors and administrators may have an action for any trespass done to the person or property, real or personal, of their testator or intestate against the trespasser, and recover their damages as their testator or intestate would have had if he was living."
Thus, Survival Act is clear in that it provides "administrators" with a cause of action for injury to their decedent's "person or property." N.J.S.A. 2A:15-3. An administrator of the Estate steps in the shoes of the decedent to maintain any and all causes of action the deceased person could have pursued while living. See Smith v. Whitaker, 160 N.J. 221, 231 (1999).
The Survival Act allows an administrator to bring claims of a decedent regardless of whether the death resulted from natural causes of the wrongful act of someone else. To illustrate, if a person suffers a serious back injury in a car accident and then dies of cancer a year later, the administrator of the deceased person can bring an action for the back injuries suffered in the car accident as those claims "survive" under the Survival Act. Survival claims only benefit the Estate of the deceased person and are subject to estate taxes.
Qualified experts in the field of economics can testify to estimate the total sum of money victims of wrongful death are entitled to. While it is possible to proceed with a case without an expert, then, to quote the Civil Court, "that court may, subject to N.J. Ev. Rule 201(b), consider whether it can take judicial notice of wage and interest rate figures compiled by recognized authorities." There needs to be an authoritative estimate how much potential a person has earned. A random sum of money in damages is not allowed.
So What Counts as a Wrongful Death?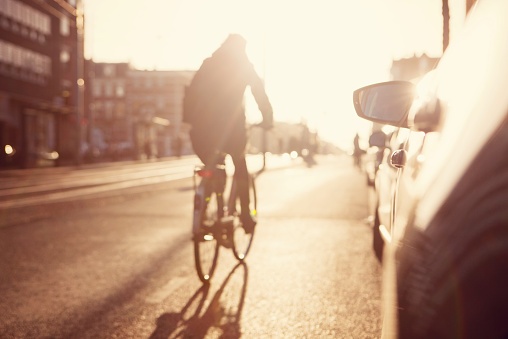 As mentioned before, wrongful death occurs when the plaintiff accuses the defendant of causing the death of a loved one. Of course, deliberate actions that lead to the death of others fall under the umbrella of wrongful death. For example, if a person drove while under the influence of alcohol, they acted with criminal negligence. If they plow someone over while drunk behind the wheel and kill that person, their negligence resulted in the wrongful death of a human being.
Going further, if someone gets into a fight and they ultimately kill their opponent over the course of the fight or inflict fatal injuries onto the person by the time the fight ends, that is wrongful death. If they murder a person, that is wrongful death.
Negligence resulting in wrongful death will also lead to a claim for damages. Negligence is carelessness or using less than reasonable care under the circumstances. For example, driving 50 miles per hour in a 25 mile per hour zone and then the driver cannot avoid the pedestrian crossing the street in time is negligence.
In short, if a loved one died and left you in their wake, and someone else is responsible for that mishap, you are entitled to a wrongful death suit. However, should you face this on your own, you don't need to go in alone. The attorneys at Scura, Wigfield, Heyer, Stevens & Cammarota LLP can help. Please call our offices to schedule a free consultation and hear your options.
Share Article
Need Help? Contact Us Today!